Honoring the Heroes, Embracing the Outdoors
We believe in the power of nature, Join us to honor and support our veterans. Share your stories, adventures, and moments of healing in the great outdoors. Let's inspire others to find their own inner peace in nature. Together, we can create a community that celebrates resilience and the healing journey that. 
Get the Military Discount
As a token of our gratitude, we are proud to offer a special military discount to all active-duty military personnel, veterans, and their families. At HEYTRIP, we understand the sacrifices made by our servicemen and women, and we want to show our support by providing exclusive savings on our outdoor gear.

With the military discount, you can enjoy a 20% discount on all our products. Whether you're planning a camping trip, hiking adventure, or simply exploring the great outdoors, our high-quality gear will accompany you every step of the way. It's our way of saying thank you for your service and making outdoor experiences more accessible to our military community.

To get the military discount, simply click the button below to apply! Embrace the great outdoors with HEYTRIP and take advantage of this special offer designed exclusively for our military heroes.


Join Product Tester Project
Are you a passionate outdoor enthusiast with a desire to make a difference? We are dedicated to creating top-quality outdoor gear that meets the needs of adventurers like you. That's why we're excited to invite you to be a part of our Product Tester Project.

As a product tester, you'll have the opportunity to test and provide valuable feedback on our latest gear and equipment. Your expertise and insights as an outdoor enthusiast are invaluable in helping us develop products that excel in performance, durability, and functionality. You'll not only get to try out our gear before it hits the market but also has the chance to shape the future of outdoor equipment. Your feedback will directly influence product improvements and innovations, ensuring that we continue to deliver exceptional gear for all adventurers.

To be a part of this exciting journey, simply subscribe to us and fill out the application form, and we will select every 2 months, and send you invitations to your email.
Let's come together and make a difference through our shared love for adventure and exploration!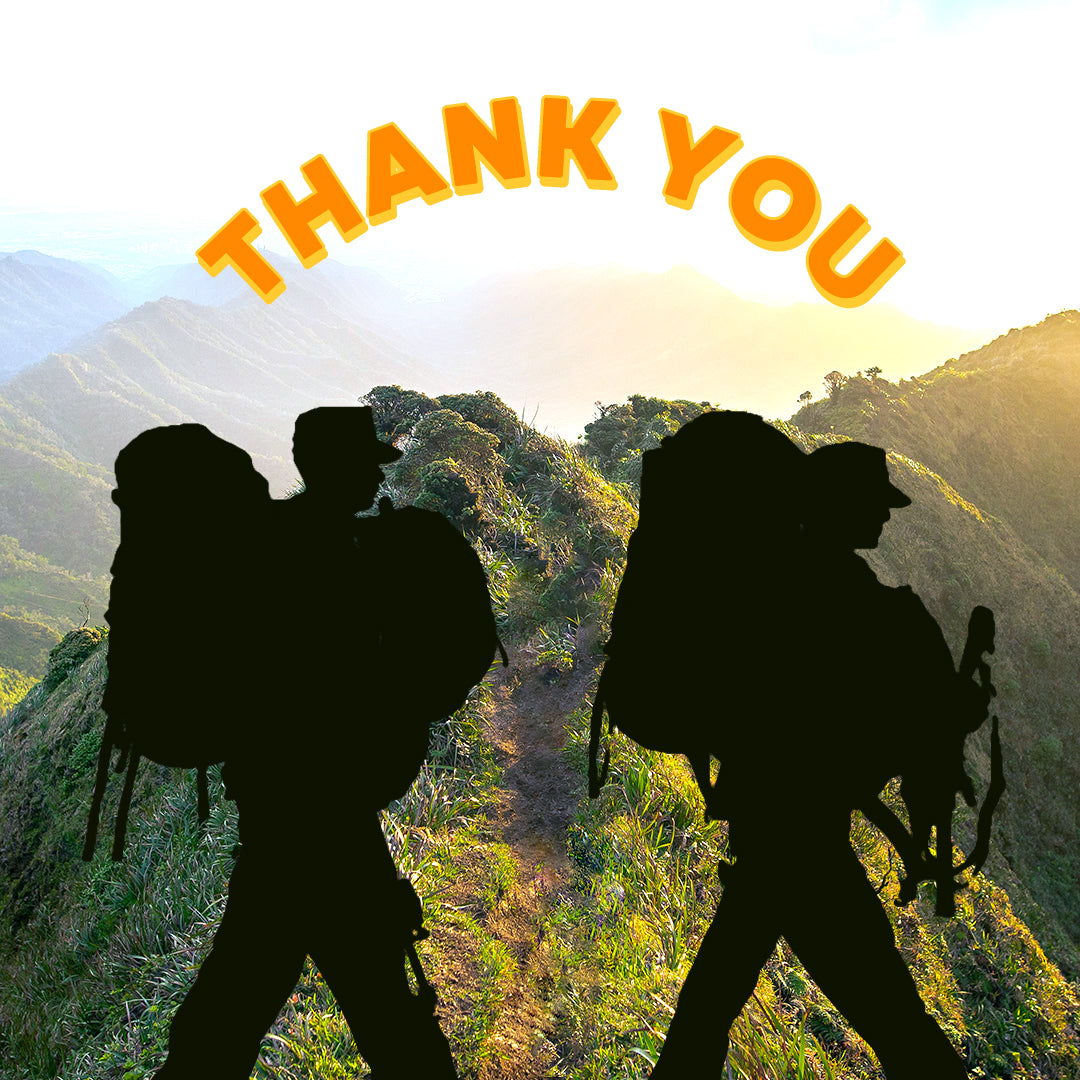 Let's pause to remember and honor the sacrifices made by our courageous veterans. We acknowledge that many of them return home carrying both visible and invisible wounds, and it's essential that we never overlook their challenges. In the midst of our excitement for outdoor adventures and summer festivities, let us also recognize the profound healing influence of nature. The great outdoors has the power to uplift and restore those who have selflessly served our nation. Let us unite in gratitude and support for our veterans, ensuring they receive the care, respect, and appreciation they truly deserve.
Here we invited some veterans to share their stories, hope their experience will give you some support.
Things aren't perfect here, but they are a lot better here than in most other areas of the world! We have so much that we become thankful for very little.
@Brock Michael
I am 26, from Florida originally. Always had a passion and desire to live a life of service. I knew a portion of that would be in the United States Military. After overcoming some medical complications to make me eligible for service I enlisted when I was 22 years old. After completion of infantry and airborne training I was sent to the 82nd Airborne Division in Fort Bragg, NC. Since being here I have been out of the country multiple times from South America to Germany to Kuwait… and one combat deployment to Afghanistan. As Taliban zero'd in on Kabul my unit was pulled to rapidly deploy. 20 hours later we dove into Kabul on a C17 aircraft. Immediately combating the hostility on the ground between the Taliban, Afghan civilians, other terror organizations and multiple other groups of people. In my time there we had no help… we had no support. We lived on whatever food we could find. MREs left behind. We slept anywhere that we could.In abandoned helicopter, aircrafts, shipping containers, etc. That deployment changed me and made me very thankful to live and breathe everyday in the great country we call America. Things aren't perfect here, but they are a lot better here then most other areas of the world! We have so much that we become thankful for very little. That is one of the reasons alone I love being outside in the elements! It makes us truly have an appreciation for this earth and how our creator created it! While outside camping, rucking, hunting… you name it! Companies like HeyTrip make that time in the outdoors that much more enjoyable !
It was during one of my lowest points that I discovered the healing power of the wilderness.
@Sgt. James Anderson
Ever since I returned from my deployment, I struggled to find my place in the civilian world. The transition was challenging, and I felt lost without the camaraderie and sense of purpose that the military provided. It was during one of my lowest points that I discovered the healing power of the wilderness.
I embarked on a solo backpacking trip through the rugged mountains of Colorado. As I trekked through the wilderness, the weight of my burdens gradually lifted. The serene beauty of nature reminded me of the things that truly mattered in life. The crisp mountain air filled my lungs, rejuvenating my spirit with every breath.
With each step, I found solace in the simplicity and unpredictability of the wilderness. I learned to embrace discomfort and adapt to the challenges that nature presented. Through the physical exertion and mental resilience required, I rediscovered my inner strength and determination.
Today, I continue to seek solace in the outdoors. Whether it's hiking, fishing, or simply sitting by a campfire, nature has become my sanctuary. It reminds me of the unwavering resilience and adaptability that I developed during my military service.
Through my journey, It is my hope that other veterans can also find solace and purpose in the great outdoors, as we embark on a different kind of mission, one of self-discovery and healing.

Through hiking rugged trails, camping under the starlit sky, and reconnecting with the earth, I found solace and a renewed sense of purpose
@Sarah Thompson
I was born and raised in a small town, filled with a thirst for adventure and exploration. From a young age, I dreamt of becoming a soldier and serving my country.
My military journey was a whirlwind of challenges and adventures. I was deployed to distant war zones, facing danger and uncertainty alongside my fellow comrades. There, I witnessed firsthand the harsh realities of war and its destructive power. Each battle left an indelible mark, reminding me of the preciousness and fragility of life.
However, when I returned home as a veteran, I felt lost and isolated, unable to find a sense of reconnection. It was then that I made a life-changing decision to seek solace in nature. I discovered a sanctuary where my soul could breathe again. The vast landscapes, the soothing sounds of the wilderness, and the simplicity of survival in the wild all brought me a profound sense of peace. Through hiking rugged trails, camping under the starlit sky, and reconnecting with the earth, I found solace and a renewed sense of purpose.
Today, as I look back on my journey, I am grateful for the transformative power of nature. It has given me the opportunity to heal, grow, and rediscover myself. And now, I strive to inspire others, especially fellow veterans, to seek solace in the embrace of the great outdoors. Together, we can find healing, find our inner peace, and create a brighter future.