Fit Subaru Outback/Crosstrek: 72"L x 47"W x 4"Th

Durable & PVC free 600D Oxford fabric

Single or double options

Adjustable firmness  for personalized comfort

Inflates and deflates easily in just 2 minutes

Attention! DO NOT use this product in high altitude areas.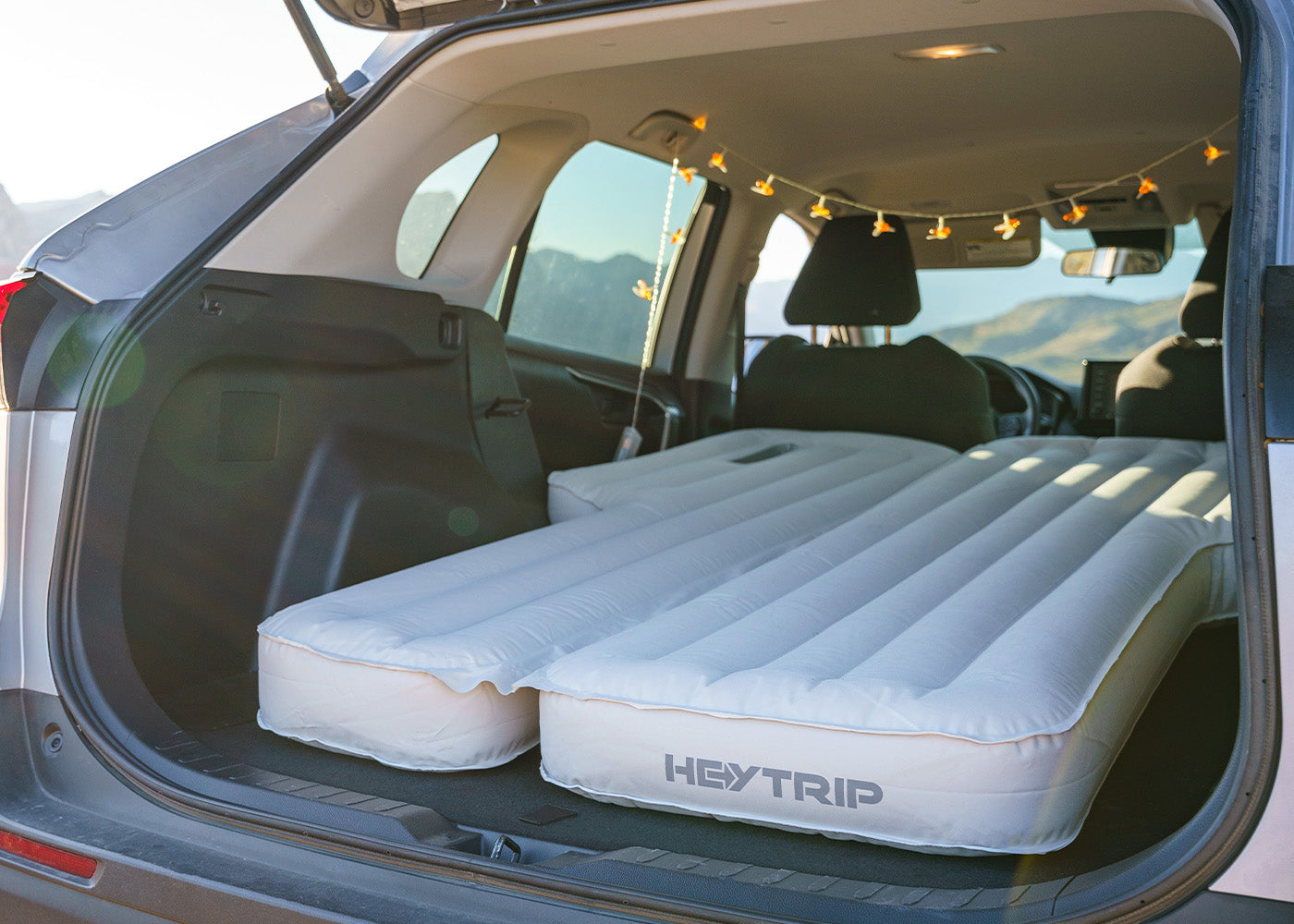 Tailored for Your Subaru Outback
Discover the ideal fit and optimized sleeping space with our HEYTRIP Air Mattresses, expertly crafted for your Subaru Outback. Our Base Extenders, meticulously designed to snugly fit into the footwells, extend your sleeping area by an additional 12 inches, a feature unmatched by any other mattress.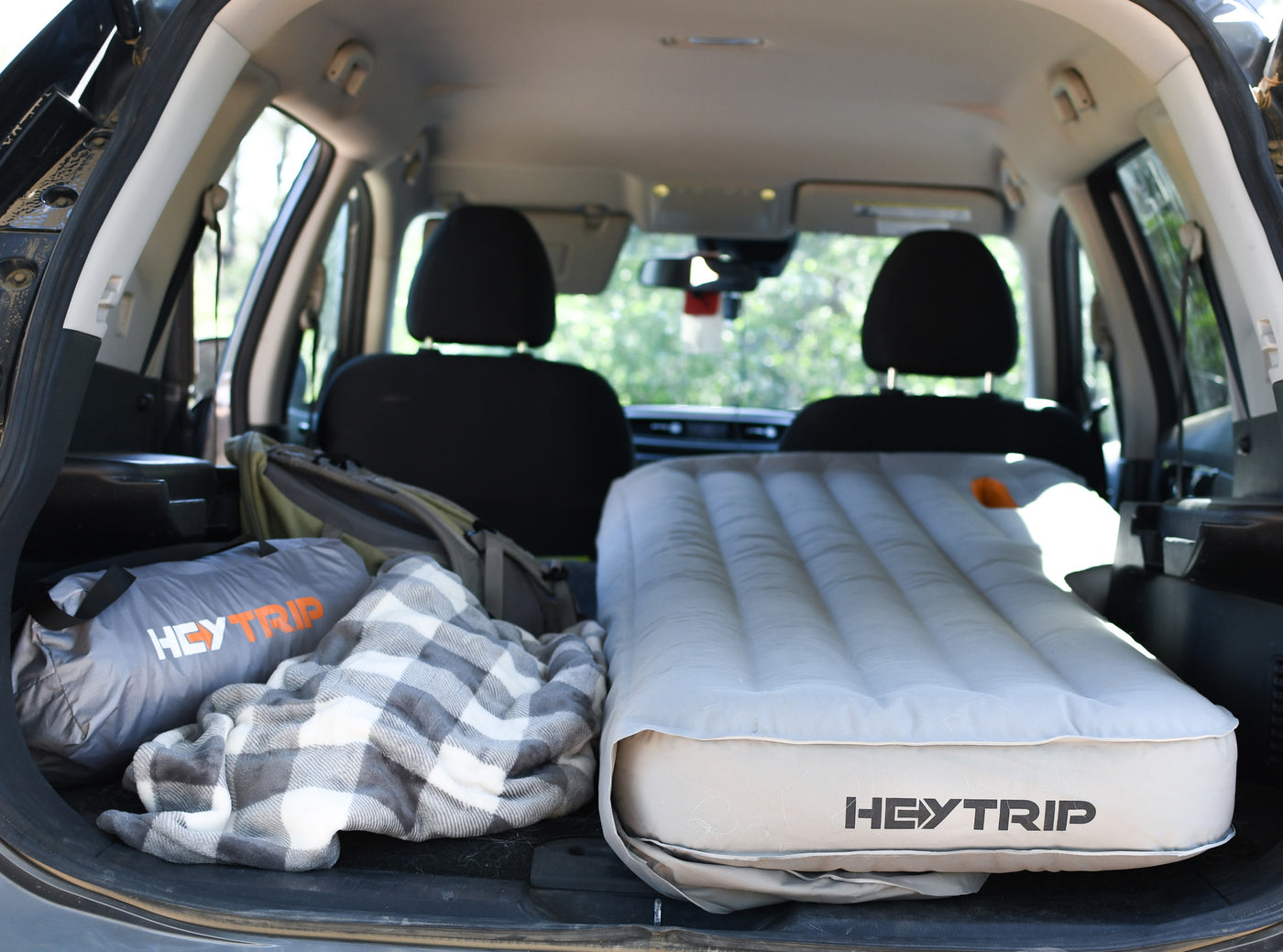 Versatile Single or Double Options
HEYTRIP inflatable car mattress comes with two air chambers allowing you to inflate one side for solo camping and use the other half for storage. IWith extra space, you can enjoying a good night's sleep, while still keep your luggage beside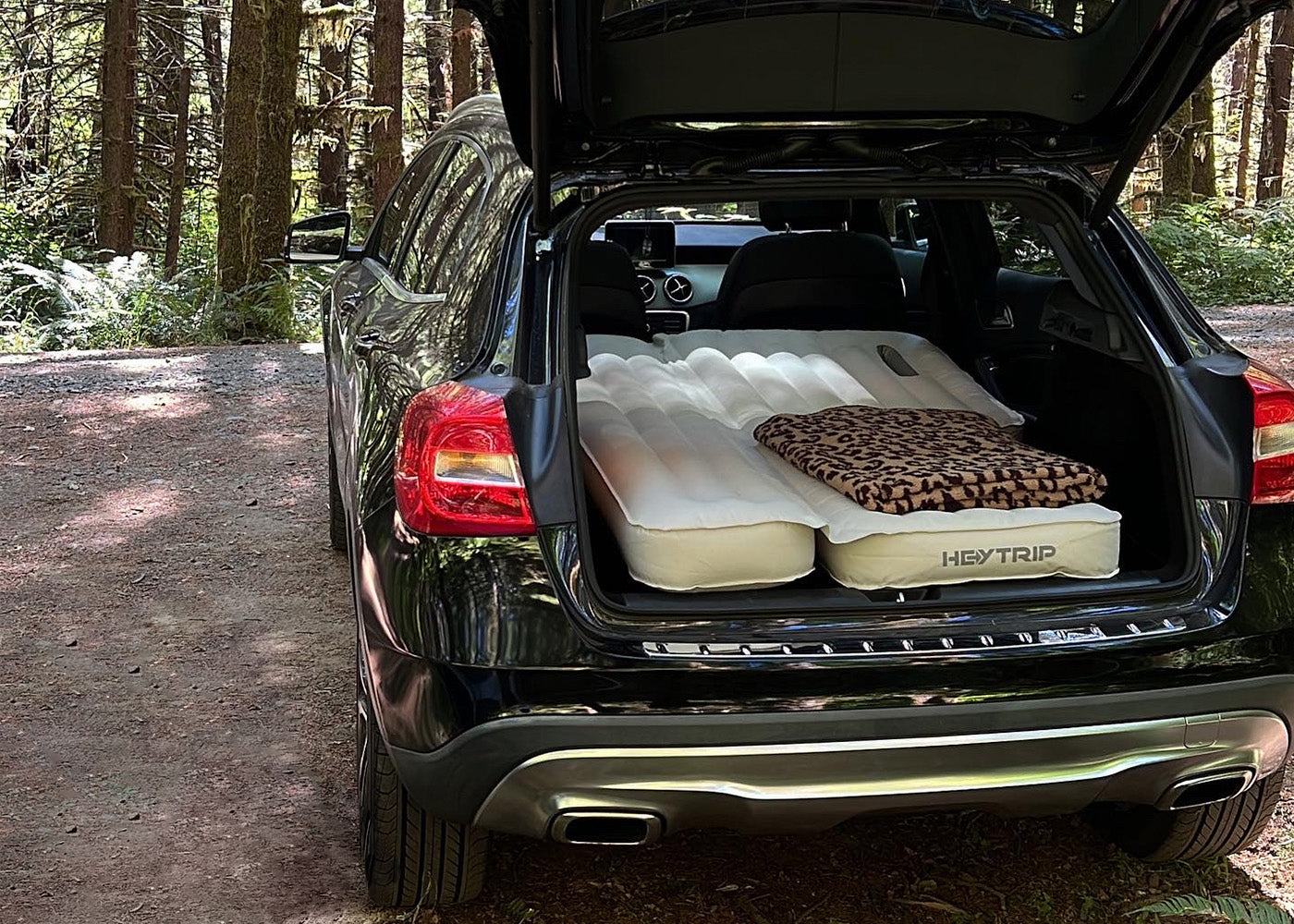 Fits Subaru Outback/Crosstrek
Our SUV camping mattress is tailored to fit around the wheel wells of Subaru, giving you more space to stretch out and relax.